Commercial attaches must play a key role in Boosting Exports and trade relations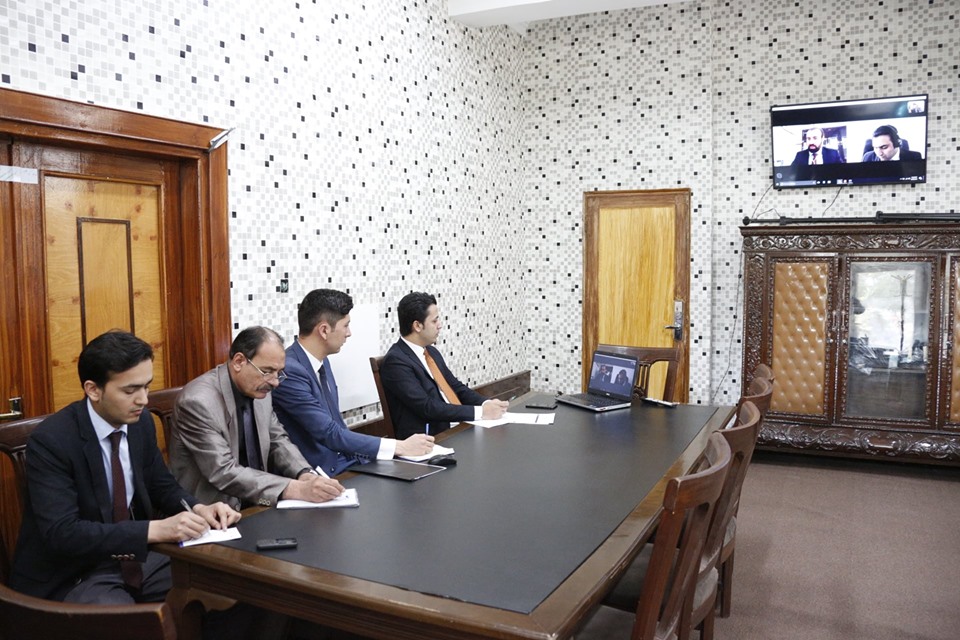 Honorable Mr. Ajmal Hamid Abdul Rahimzai Deputy Minister of Trade Affairs of Ministry of Industry and Commerce in a video conference spoke with Afghan attaches in Turkey, Saudi Arabia and Emirates.
In this video conference, they have discussed regarding the trade issues with Afghanistan attaches in Turkey, Saudi Arabia and UAE trade situation, export and import items, encouragement of foreign investors to Afghanistan, establishment of trade exhibitions and raising exports.
Commercial attaches provided comprehensive information about their activities, achievements, recommendations and future plans.
Thenceforth, Mr. Abdul Rahimzai praised their activities, adding that they should work hard on increasing exports, marketing, strengthening business relationships, encouraging foreign investors and providing facilities to the private sector.