Participation and Speech delivery of Acting Minister of Industry and Commerce in Public-Private Dialogue.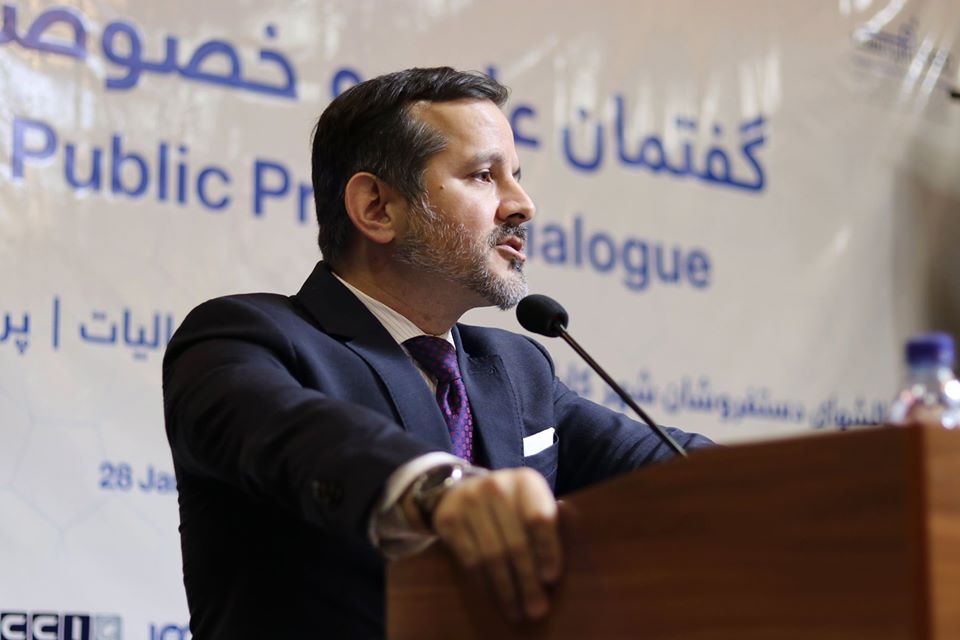 The program discussed the challenges of vendors, tax clearance and the facilitation of closing a business.
In this dialogue, His Excellency Mr. Ajmal Ahmady Acting Minister of Industry and Commerce and Senior Advisor to the President in Banking and Financial affairs spoke about the reforms in the business sector, the industrial sector, the distribution of licenses through the Central Business Registry General Directorate and the importance of the formation of a chamber federation.
He also said that with the coordination of the chambers, the chamber federation would be open soon.