The Inauguration ceremony of National Trade Policy in Kabul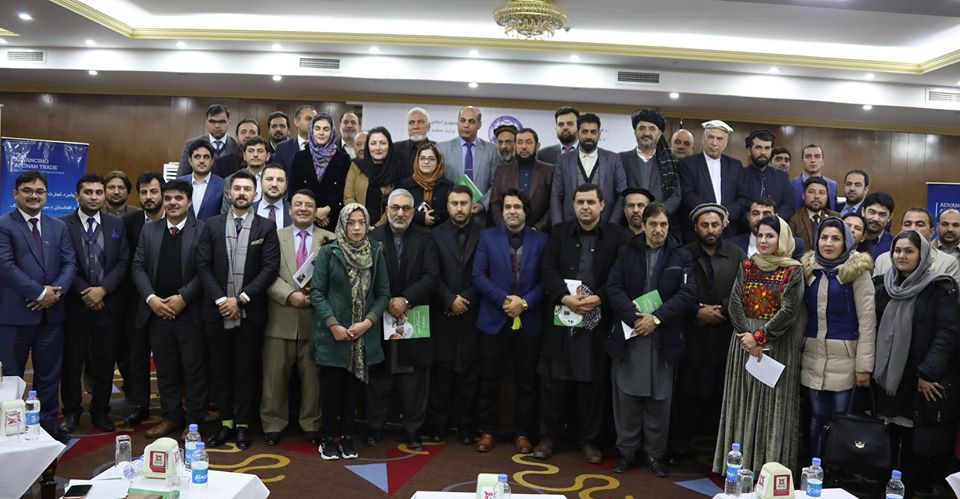 Ministry of Industry and Commerce launched a national trade policy in Kabul in coordination with the private sector and international cohorts.
The purpose of this inauguration; was to introduce the Afghan National Trade Policy to the private sector and media.
The goal of national trade policy is to increase exports and focus on domestic production, promote export opportunities and access to world markets, develop and grow competitiveness in trade and industrial sectors, strengthen domestic markets, supporting a favorable environment for trade and employment.
Mr. Khan Jan AlKozay, board member of the Chambers of Commerce and Industry said; To grow exports and to increase production we needed to have a clear policy in place to generate a clear snapshot of our business, the major reason for the lack of growth in trade. There was no regular policy and neither the government nor the private sector knew where they were going.
"Now with this specific policy, our level of commerce is going up both with the region and with the world, and we can take considerable practical steps in cooperation with the Ministry of Industry & Commerce and the private sector," said Sediqullah Mujaddadi, representing the World Trade Center.
Miss Manizha Wafeq, head of Women Chamber of Commerce and Industries said; "Fortunately we see women outperforming men in the quality of the process and export of goods, and we can improve the quality of our goods and find new markets through standard process and sorting''.
At the end of this ceremony, the national trade policy was launched by the World Trade Center, the Ministry of Industry & Commerce and the private sector.