SENIOR FINANCIAL MANAGEMENT SPECIALIST(RE-ANNOUNCEMENT)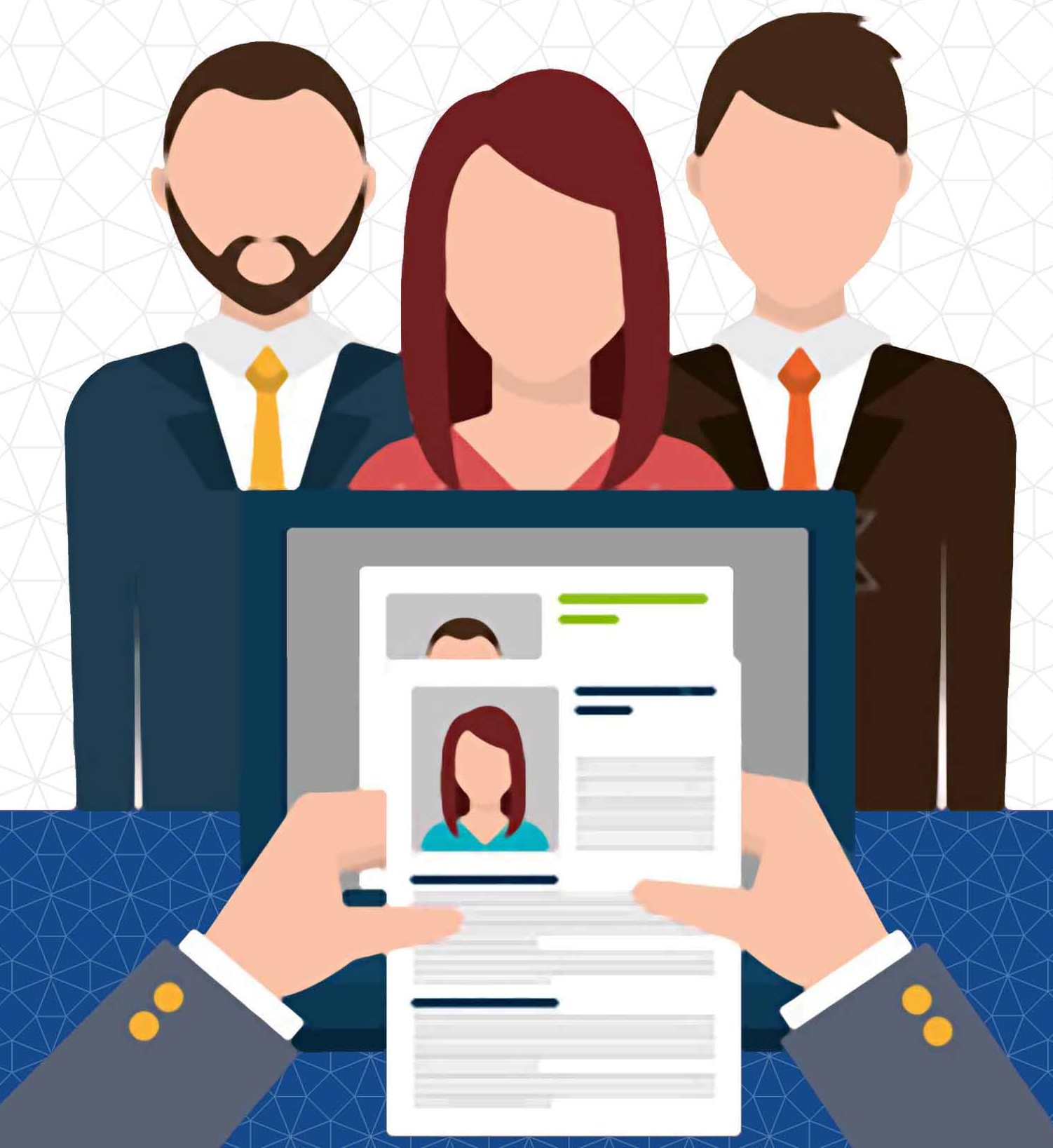 COUNTRY: AFGHANISTAN
OPPORTUNITY FOR MAXIMIZING AGRIBUSINESS INVESTMENTS 
AND DEVELOPMENT PROJECT 
Vacancy Number : OMAID/SFMS/21
TERM OF REFERENCE FOR CONSULTANT
SENIOR FINANCIAL MANGAGMENT SPECIALIST(RE-ANNOUCEMENT)
Background and position context
Recognizing that agriculture/agribusiness development are crucial for inclusive growth and jobs creation, the Government of Islamic Republic of Afghanistan (GoIRA) is committed to a program of renewal and strategic long-term investments in this sector. To this end, the GoIRA is preparing a new project "Opportunity for Maximizing Agribusiness Investments and Development - OMAID" with support from the World Bank Group.
OMAID development objective is to enhance private sector participation in agricultural value-chains in Afghanistan. This objective is aligned with the Afghanistan Agribusiness Charter, adopted in November 2018 by the High Economic Council (HEC). The Charter presents a comprehensive and strategic plan (2019-2024) to enable growth of agri-enterprises and promote greater opportunities for both self-employment and jobs in rural and urban areas. It focuses on investments in four strategic priorities: (i) supportive policy and regulatory environment that can foster a competitive and sustainable upgrade of the agribusiness sector in Afghanistan; (ii) innovative agri-spatial solutions (agri-food parks) to support enhanced productivity of Afghan smallholder farmers and competitiveness of agri-food enterprises in local and international markets; (iii) access to finance to increase the availability of sustainable and appropriate financial services for agricultural value chain actors (farmers, intermediary agencies, traders, processors and exporters); and (iv) strengthening  institutions for efficient service delivery.
OMAID investments focuses on points (i) and (ii) and is designed as the "umbrella" for the effective coordination and implementation of the Agribusiness Charter. The project clusters its activities around two interrelated technical components: (i) improving the enabling environment for agribusiness development; and (ii) support to private investments through agri-spatial solutions. In addition, a third project component focuses on project coordination and monitoring and crisis prevention and management (see attached project document for detailed description of the components/activities).
OMAID will be implemented under the overall responsibility of the Ministry of Industry and Commerce (MoIC).
The Ministry of Industry and Commerce is looking for a highly skilled individual to be responsible for financial affairs of OMAID (Senior Financial Management Specialist). The position is to be a full-time post for the whole project duration (5-years). The Project Manager is to be seated at the MoIC, General Directorate for Industrial Parks.
 Specific responsabilities and tasks
The Project Manager will report to the Director General Directorate for Industrial Parks and Admin/Finance Directorate of MoIC. He/she will be responsible for the following tasks:
Budgeting and Planning
Oversee budgetary process including budget preparation, budget revision, budget execution and its evaluation on timely manner as per the budget manual of MoF.
Provide critical inputs to project planning and expenditure forecasting process and Undertaking strategic analysis and assisting with strategic planning.
Prepare annual and quarterly Cash and disbursement forecasts for all components of the project in line with project's procurement plan and Work Plan/Cash Plan and incompliance with MoF guideline
Request and process timely allotments for the payments as per the approved budget and government procedures.
Funds Management
Pro-actively prepare cash forecast of the project as per annual work plan, procurement plan and track the project expenditure on regular basis;
Ensure that the Special Accounts are administered in accordance with WB and MoF requirements.
Prepare realistic cash forecasts on quarterly basis in close coordination and submit to the donor for advance and replenishment of advance.
Track funds and follow up with the World Bank to ensure availability of funds.
Periodically, and at least quarterly, reconcile project records with WB Client Connection records relating to disbursements from the WB grant.
Expenditure/Payment Processing
Liaise effectively as needed with MoF Budget and Treasury departments for smooth processing of project payments.
Ensure compliance with internal control framework (Operations Manual, Financial Management Manual jointly developed by WB and MoF, The financing agreement,  SOPs and the Bank's fiduciary guidelines etc.) and government rules and procedures while processing payments
Ensure budget availability before processing any transaction; and that applicable sanctioning and approval procedures are followed.
Apply pre-audit checks on all payments before payment from the assignment accounts
Ensure that No Objection Letter (NOL) is obtained from the Bank for every prior review activity before processing any payment.
Manage financial aspects of the contracts under administration, including payment terms, purchase orders and variation orders.
Accounting and Record Management
Maintain the project's books of account as per the Generally Accepted Accounting Principles (GAAP) and compliance with International Financial Reporting Standards (IFRS).
Ensuring compliance with internal control mechanism of the project and regularly assessing the risks related to project's assets and advising the mitigating measures to the management of the project.
Review and establish systems to increase transparency and accountability for funds received and ensure standard financial management procedures, controls and systems are operated and maintained at the programme site.
Identify potential issues with unusual and complex transactions, review and approve the appropriate treatment.
Ensuring withholding tax of the project are collected, recorded, and paid in compliance with taxation law.
Maintain proper assets management to ensure fixed assets are counted annually and a fixed asset register is kept that provides information on asset identification and description, date of purchase, value, reference to supporting document, location, status and references for payment and procurement processes.
 
Maintain accounts on cash basis as per government accounting procedure.
Oversee the process of entering transaction level data in the financial management system and generating vouchers from the system
Ensure up-to-date maintenance of adequate registers, books of accounts and records in appropriate order and format to meet the government and donors' requirements and to facilitate classification and analyzing the financial information for monitoring the projects progress.
Prepare supplementary record which provides timely and up-to-date financial information of contracts.
Prepare monthly bank reconciliation statements of the designated/special account.
Be the payroll manager, responsible for accurate and timely payment of salaries of staff. Prepare and process monthly payroll and obtain management approval prior to making any payment under salaries.
Ensure that project transactions are reconciled periodically with AFMIS data and bank statements, at least on a monthly basis.
Follow up the recommendations of the Donor's FM supervision missions and external auditors;
Financial Reporting and Skills
Prepare and ensure timely submission of Interim Unaudited Financial Report (IUFR) to the World Bank.
Monitor timely submission of withdrawal applications to ensure adequate funds for liquidity.
Ensure that annual financial statements and other monthly and quarterly reports as specified under the Financing Agreement and as per recommended/suggested by Bank supervision missions are accurately prepared and timely submitted.
Define and produce other financial reports, as and when required by the management.
Coordination
Make arrangements for timely initiation and completion audit of PMAID and ensure that report produced is in compliance with audit requirements of the Government and the Bank
Ensure the projects are adequately reflected in audit plan of internal auditors and that internal audit is periodically conducted in accordance with the internal audit plan.
Cooperating with World Bank, Government and other partners to improve project financial management, particularly in terms of following up the action points agreed in the project legal documents, during the World Bank supervision missions, Aide Memoires and the recommendations of external auditors and internal auditors.
Attend entry and exit meetings with external auditors, facilitate timely completion of audits by arranging timely submission of annual financial statement in appropriate format, supply of information and documents responding to queries.
Prepare working papers on audit observations raised by external auditors and arrange meeting to settle the audit observations to the extent legally and logically possible.
In addition to annual audit, facilitate all other reviews such as internal audit by MoF, Bank review and any other review by donors/ government.
Provide leadership and coaching to team members of the finance in PIU and MoCI finance department on cost management and reporting issues and Provide on job training to the finance staff based on requirements of Financial Management Manual.
DURATION OF ASSIGNMENT AND REPORTING ARRANGEMENTS
The assignment is for 1-year renewable depending on satisfaction and performance.
The Consultant will report to the Reporting to Director General, General Directorate for Industrial Parks.
CONSULTANT PROFILE AND COMPETENCIES
This position requires technical breadth and depth to devise food industrial park solutions and carry-out dialogue with various stakeholders, a combination of integrative skills, strong operational experience, sensitivity to the political economy of the country, and strong communication skills. The candidate should have:
MBA Finance/M. Com/BBA/B.Com/ACCA, CIMA, ICMA. Candidates with professional certification of recognised accounting bodies will have preference. Master degree with 5 years of experience, or Bachelor degree with 7 years of experience in a senior accounting or finance position in Governmental, well reputed corporations, and International Non-Governmental Organizations;
.
Experience in the design and implementation of Financial Management systems and the development of manuals for the delivery of Financial Management actions in development contexts;
Good presentation, administration, budgeting, organizational, capacity building, conflict resolution, communication, monitoring and evaluation skills are needed;
Able to work in harmony with people from diverse backgrounds with a national perspective;
Demonstrated knowledge and experience in project planning, implementation and monitoring (including finance
Management).
Demonstrated ability to lead discussions at the highest policy levels.
Demonstrated achievement of results – through building a culture that delivers high-quality products and services to clients.
Demonstrated leadership in team work and inclusion to support collaboration and working across boundaries.
Demonstrated attention to detail and quality assurance.
Strong conceptual skills demonstrated by evidence of similar projects undertaken elsewhere.
Complete fluency in the English language, including demonstrated excellent English report writing skills.
Qualified applicants are encouraged to submit their resumes and include vacancy number in the subject line 
Submission email : Ipgd.moci@gmail.com
Documents
SENIOR FINANCIAL MANAGEMENT SPECIALIST(RE-ANNOUNCEMENT)