Minister of Industry and Commerce: The Problems of Health Products Companies are being taken seriously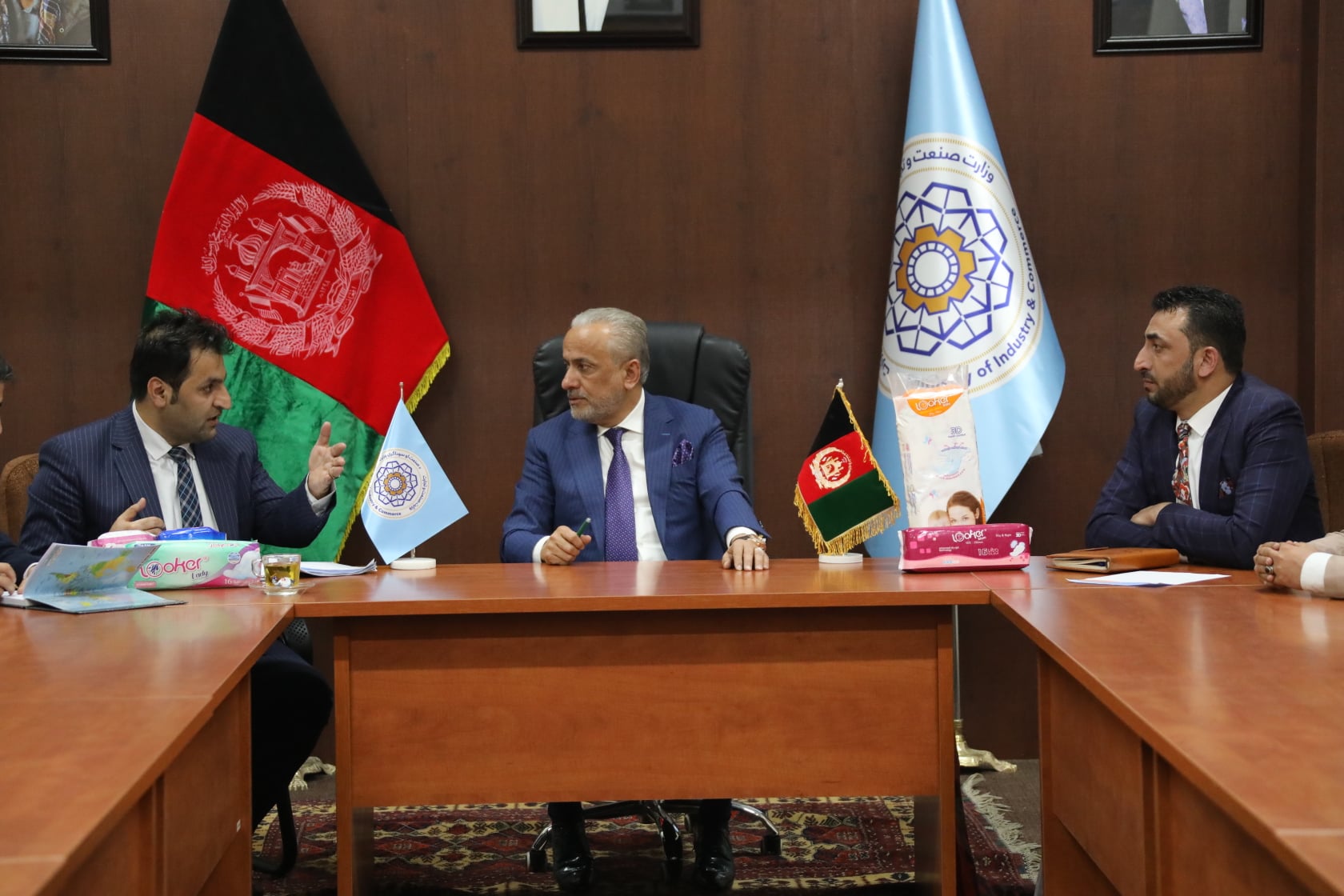 February 20, 2021
H.E Nisar Ahmad Ghoryani Minister of Industry and Commerce, in a meeting with members of the Afghanistan health industry sector, emphasized on solving the problems of this sector and stressed on using domestic health products in government organizations.
Mr. Ghoryani asked the officials of the health products companies to share the opportunities, problems, challenges and of their sector in writing with the Ministry's leadership so that we take needed steps to handle the challenges laying on your path.
Moreover, H.E Ghoryani emphasized that, in order to become self-sufficient in health sector, MoIC is ready to distribute lands in industrial parks, so that this sector could improve their production capacity.
The officials of these companies asked the MoIC leadership to support and use domestic products.