Trade and Transit Facilities between Afghanistan and Pakistan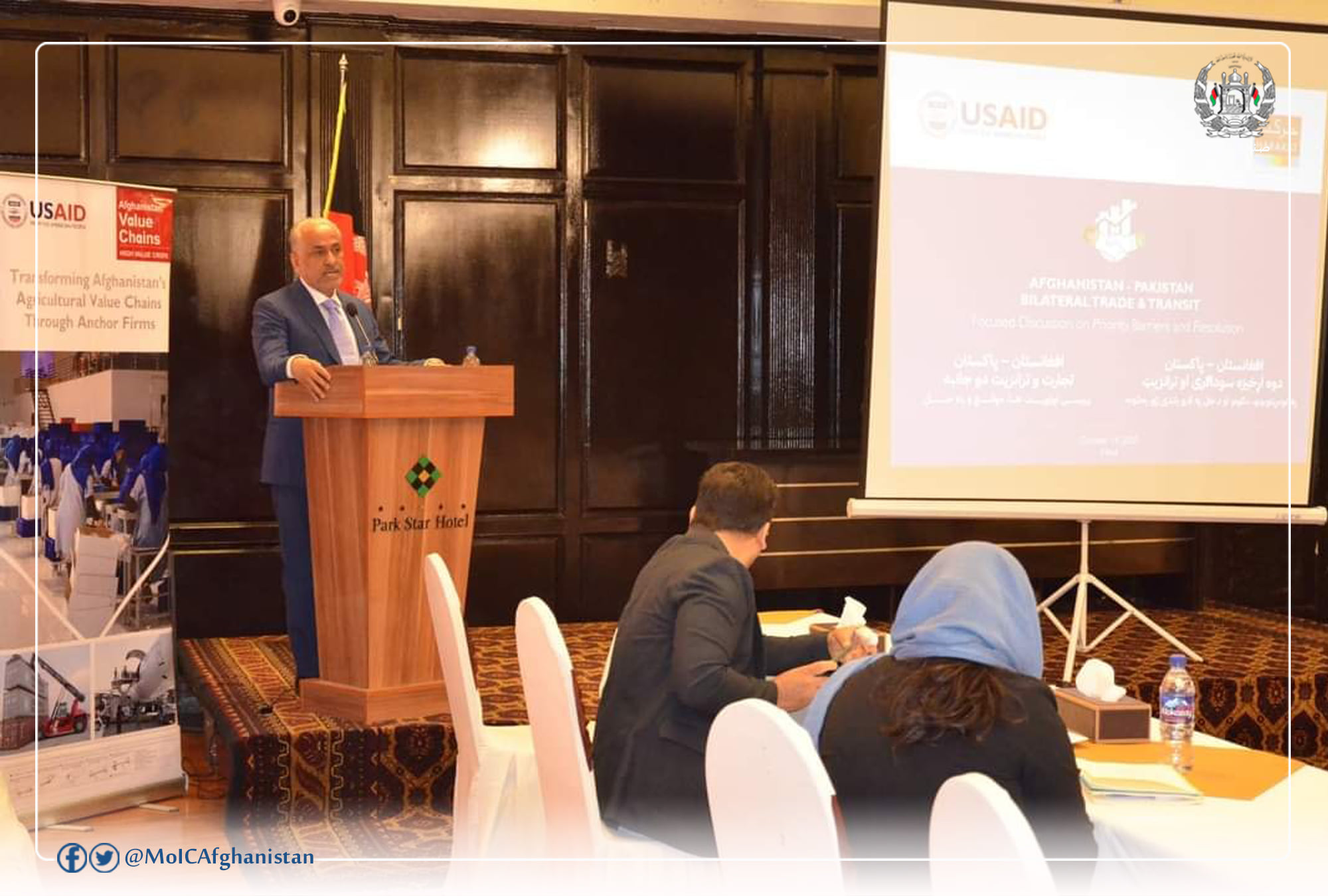 October 14, 2020
A Meeting was held to facilitate trade and transit between Afghanistan and Pakistan with the participate of Government high-ranking officials and private sector, chaired by Honored Mr. Nisar Ahmad Ghoryani Acting Minister of Industry and Commerce and Mohammad Omar Dawodzai special representative of the President for Pakistan affairs, in association with the (USAID).
The aim of this meeting was to identify the most important obstacles, solutions and facilitate trade and transit.
The USAID is supporting in this regard and Afghanistan-Pakistan are working to reduce trade barriers.