Increase of Soap Production in Nangarhar Province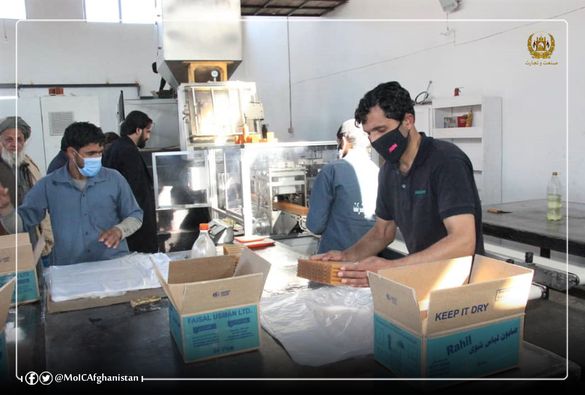 January 13, 2021
Recently, soap factories in Nangarhar province have increased their production by investing a total of US $ 5 million, and the production of various types of soap has flourished in the province.
There are currently six soap factories in the Sheikh Misri Industrial Park in Nangarhar province, providing jobs for dozens.
These factories, which have been operating in Nangarhar province for 6 years, in addition to producing various types of soap, they also produce oil and oil-cake.
The factories supply 40 percent of their raw materials from inside the country and sell their products in Nangarhar and other provinces.
Imminent, two other soap factories will be put into operation in the province and will start their activities in the production of soap, oil and oil-cake.
Ministry of Industry and Commerce with the aim of self-sufficiency of the private sector in domestic products; Prepared a plan to support soap products and with the implementation, the level of production of different types of soap will increase.