Minister of Industry and Commerce Emphasizes on Increasing Carpet Exports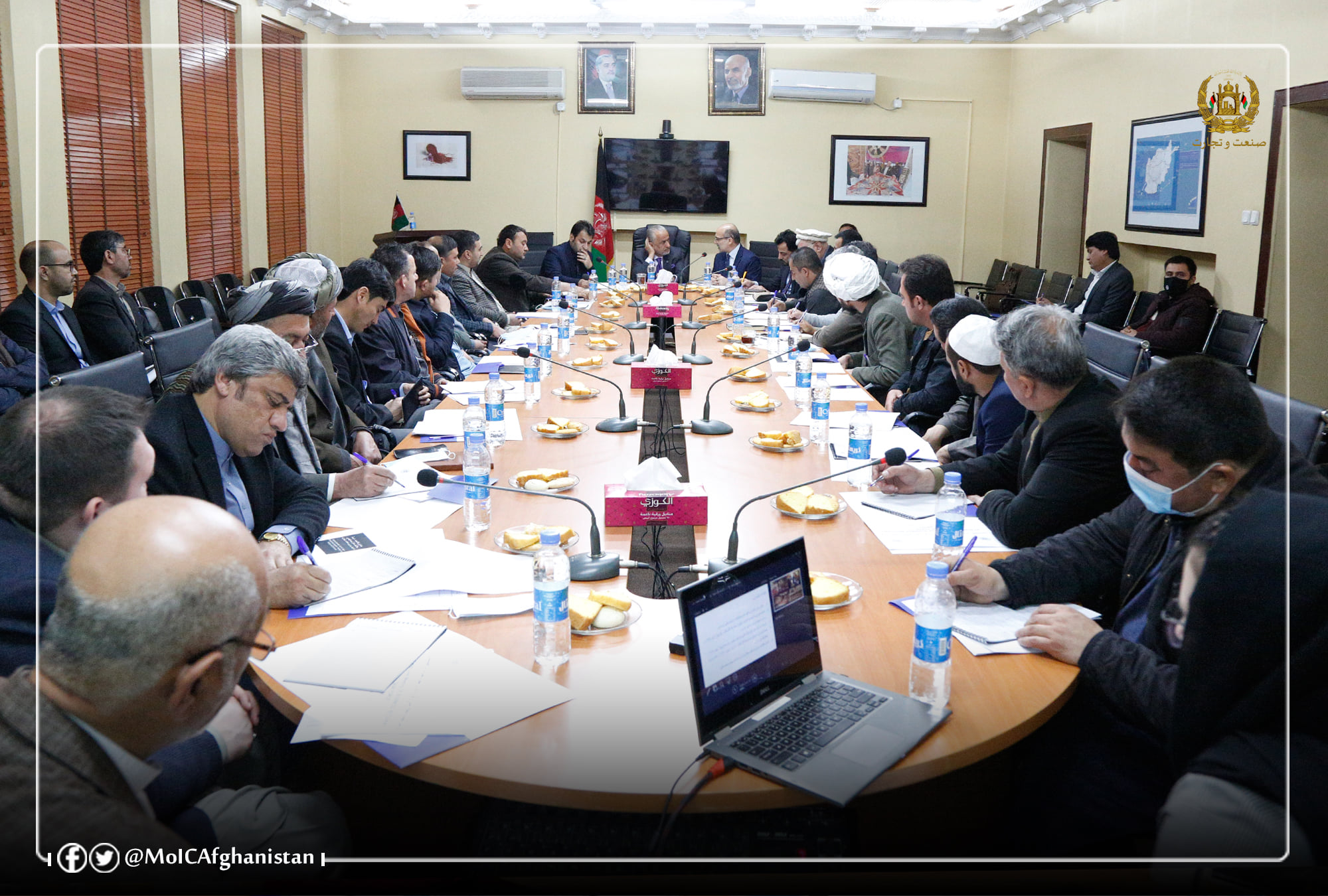 March 7, 2021
The 2nd round meeting of the High Level Working Group on Improving Trade in Afghanistan (especially for the carpet sector) was held under the chairmanship of H.E Nisar Ahmad Ghoryani, Minister of Industry and Commerce with the participation of carpet industrialists and representatives of international organizations at the conference hall of this ministry.
During the meeting, the Minister of Industry and Trade said, Ministry is doing its best to provide the necessary facilities to increase carpet exports volume.
 Mr. Ghoryani added, Ministry of Industry and Commerce, in order to increase the volume of carpet exports, in the international exhibitions centers, has established permanent locations to display and sale of carpets, and has provided 6% financial support for carpet exporters.
Moreover, Mr. Ghoryani emphasized on carpet processing in the country and said, if industrialists need any type of machine and raw materials for carpet processing, the MoIC in cooperation with the international organizations, is ready to provide any help.
During this meeting, the carpet industrialists, appreciated the supportive programs of the Ministry of Industry and Commerce for the growth and development of this sector; Meanwhile called for a ban on the export of white wool produced in the country, the tax exemption for raw materials needed for carpet production and marketing by the ministry.
The Afghanistan Trade Improvement Group, which is funded by international organizations under the monitoring of the Ministry of Industry and Commerce, has also conducted research on the challenges of the carpet sector in developing carpets production, marketing and exporting carpets, and accessing financial resources are facing with many problems.
 Concluding, the Minister of Industry and Commerce said, after reviewing these challenges, along with the carpet industrialists, we will work to solve them.
To standardize carpet industry, the Ministry of Industry and Commerce, will also establish a Vocational Training Center for carpet production and processing, which will train carpet industrialists in carpet design, painting, value-added and weaving fields.