Video conference of Acting Minister of Industry and Commerce with Charge De Affairs of United States in Kabul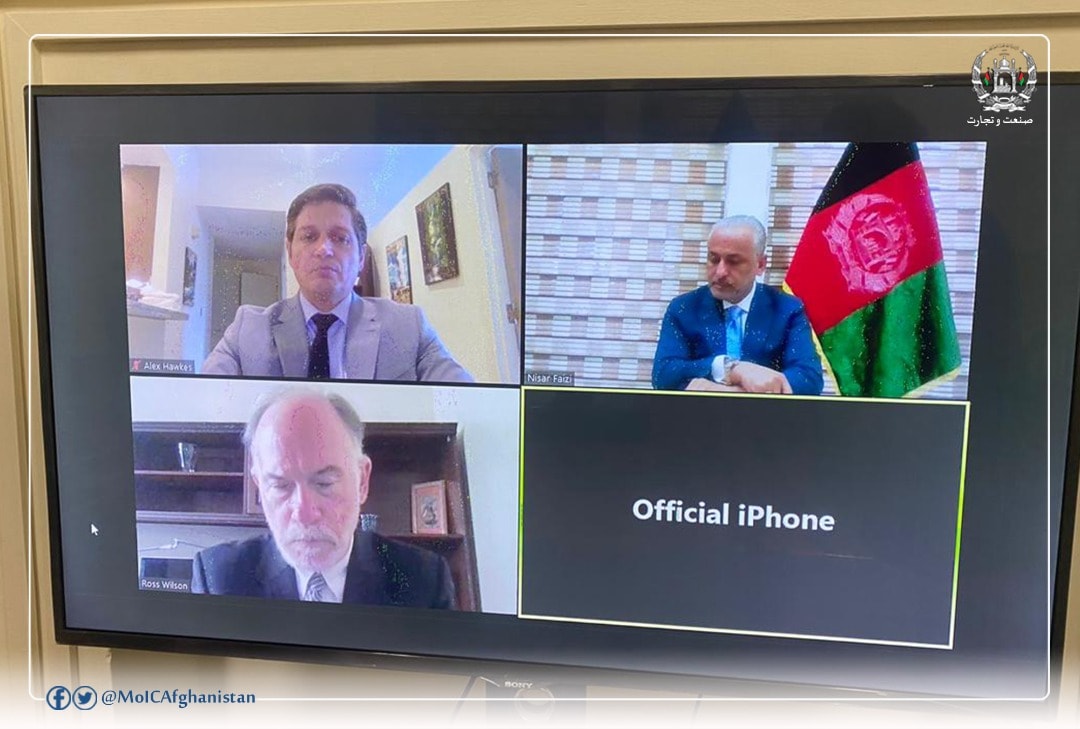 October 15, 2020
Honored Mr. Nisar Ahmad Ghoryani Acting Minister of Industry and Commerce has met with Mr. Ross Wilson Ambassador of USA in Kabul via video conference, discussed on the USAID cooperation with MoIC in terms of private sector development, increase trade volume with regional countries and the world.
During this meeting, Honored Mr. Ghoryani expressed gratitude for the USAID cooperation with MoIC and the government of Afghanistan, and said, in order to develop and strengthen the private sector, we have prepared a one-year plan and identified our priorities, focusing on the challenges of the private sector in terms of transit and the facilities of traders and exporters.
Moreover, Mr. Wilson expressed gratification with the focus of new leadership of this ministry on the growth of the private sector and exports; The (USAID) will closely work with the MoIC on private sector issues.